Corporate Sailing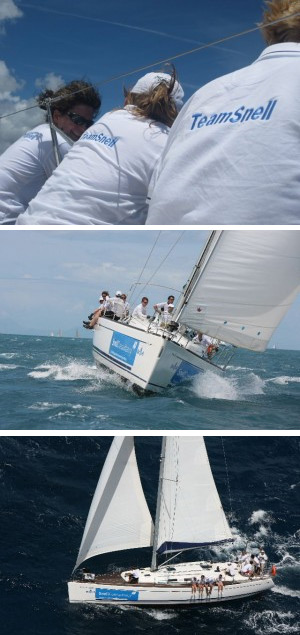 Ivan Snell has been actively involved in sailing for over 30 years since he first learnt to sail as a youngster from the world renowned Hayling Island Sailing Club at the entrance to Chichester Harbour located on the South coast of England.
Through the TeamSnell brand the Snell Consultancy supports sailing primarily from a sporting point of view. TeamSnell participates in a number of regattas and competes in events over the course of a year on various yachts.
Sailing is the ideal choice for Snell Consultancy's sports sponsorship program.
The competitive nature and intensity of yacht racing is renowned for testing leadership and teamwork to the limit. The development of these skills is also fundamental to the successful delivery of any complex, global business or IT change programme.
We are looking forward to more exciting years of sailing in the future.